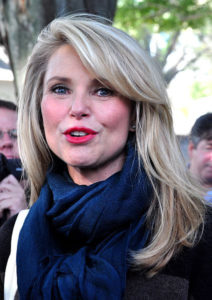 Christie Brinkley Stays Young In Her 60's
Christie Brinkley Stays Young. She has been a vegetarian for most of her life. She eats healthfully. You need to begin with a healthy diet for good nutrition and this will help you to feel good, look good, and, of course, this goes hand in hand with exercise. This will help the way that you think about yourself and life in general. If your persona is positive, it will add years to your life, a sparkle in your eyes and a glorious glow to your skin.
What Eating Habits Has Christie Adopted?
Another reason Christie Brinkley stays young. For breakfast she may enjoy some yogurt, berries (such as blueberries or raspberries), sometimes oatmeal and walnuts. She may enjoy a healthy omelette.
Salads are what she enjoys for lunch a lot of the time.
For an afternoon snack she enjoys drinking a fresh fruit blend along with some nuts.
Dinner sometimes consists of fresh vegetables with some rice and a salad.
But even with a healthy diet, one needs to exercise. She enjoys working out and also enjoys Yoga. She also enjoys some sports such as bicycling or swimming.
Drinking lots of water helps her also.
Massages are sometimes what she enjoys on the weekends along with relaxing baths.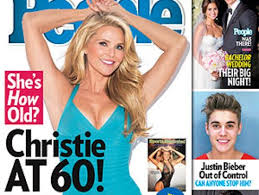 If you take on some of Christie's habits, then you could look younger too in your 50s, 60s, 70s. Try eating more healthfully, drink lots of water and work out regularly. You will find that by adopting a healthier lifestyle that you will look and feel younger. You will also stay healthier and ward off illnesses. So go ahead make those lifestyle changes now, you will not regret it!
To look as young as Christie does at 61, one must enjoy a healthy diet, exercise regularly, and pay attention to your skin, hair and your whole body. You, too, can look and feel more radiant with a healthy glow!
---