2017 Best Foods For Your Skin
There Are Twenty-One Foods That Are Some Of The Best Foods For Your Skin –
Here They Are!
Starting With (Nos. 1 Through 7) – Best Foods For Your Skin!
First Of All (Best Foods For Your Skin) –

Salmo

n

–

(Wild Salmon-not Farm Raised)

It is full of antioxidants! And it also contains Selenium which is a mineral that protects your skin from the sun. In addition it contains Omega 3 Fatty Acids which help your skin to be supple and moisturized.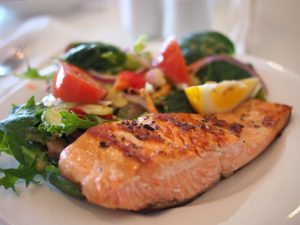 Second – Watermelon

–

Moreover this is highly concentrated with water. Also it is low in sugar. And it helps to reduce the puffiness around the eyes. In addition, Watermelon is rich in Vitamins A, C, B6 and Potassium.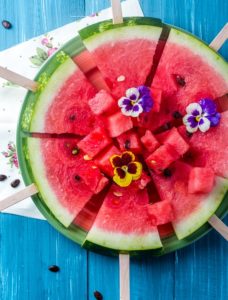 Third – Green Tea

Green Tea contains antioxidants, enzymes, and amino acids. And it also contains the B vitamins, folate, manganese and Potassium; along with magnesium and caffeine. Furthermore the antioxidants in green tea get rid of puffy eyes and dark circles. Moreover it also helps to get rid of sagging skin, sun damage, along with the age spots, fine lines and wrinkles. And it is also an anti-inflammatory!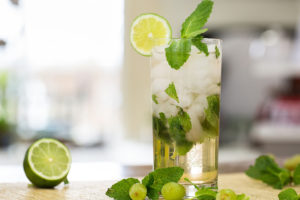 Fourth – Tomatoes

To be sure, there

are cosmetic benefits found in tomatoes! And they are full of antioxidants. Also the antioxidants will help cure large pores, reduce acne and rashes. And they can even sooth a painful sunburn. Furthermore they can revive your skin's dull surface to help it become glowing. In addition they contain lycopene which is a natural pigment that makes them red. Thus lycopene helps defy age.
Fifth – Carrots – Carrots contain Vitamin A, C, carotenoids, potassium and antioxidants. All of which are a benefit to your skin. Actually they are a powerhouse of nutrients.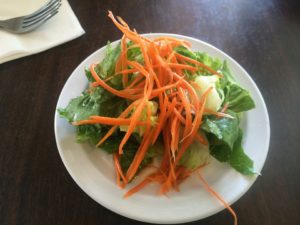 Sixth –

A

vocados – Avocados contain Vitamins A, C, E and good fats. They also contain anti-inflammatory agents. Vitamin A is good for the skin and keeps your immune system healthy. But the Vitamin E is very important for skin health. It is an antioxidant. Further the Vitamin C aids in tissue growth and production of collagen which is a protein in the skin. Also there is a high amount of magnesium in the avocado which tightens the skin.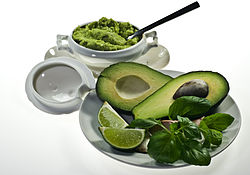 Seventh – Olive Oil – 75 percent of the fat in Olive Oil is monounsaturated fatty acids. Olive Oil contains vitamin E, which improves skin health by treating inflammation, acne, and protects the skin from serious ailments like psoriasis and skin cancer.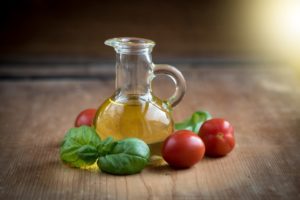 Next We Have (Nos. 8 through 14) – Best Foods For Your Skin

:
Eighth – (2017 Best Foods For Your Skin) – Walnuts – These help with collagen production. And they are loaded with Omega3 which reduces stress and diminishes heart disease. Also walnuts are full of the B-vitamins. Moreover Vitamin B is a Stress manager. Furthermore lower stress levels helps achieve better skin. Stress can cause wrinkles in the skin and make one age faster. The presence of the B-vitamins, together with Vitamin E, a natural antioxidant, helps in fighting the free radicals induced due to stress. This further delays the aging process.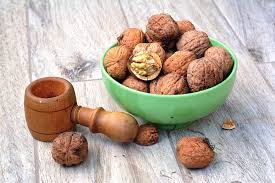 Ninth – Oranges

Oranges are full of Vitamin C. And Vitamin C can do miracles for your skin. Furthermore Orange juice and orange peels provide benefits to your skin also. In addition the Vitamin C in oranges reduces wrinkles.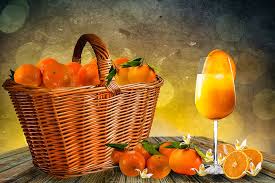 Tenth Kale – This vegetable is rich in Vitamin A. But it is also an antioxidant. And it aids in healthy skin cell turnover. In addition it contains a healthy balance of Omega-3 to Omega-6 ratio, something that is lacking in the average diet. Further Omega-3 is also important for nourishing the skin, hair and nails from the inside out, as these body components require these essential fats, as well as other nutrients found in kale.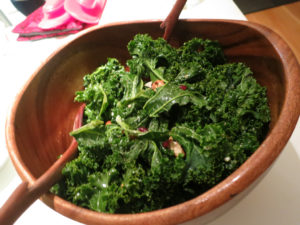 Eleventh – Almonds – These are rich in Vitamin E. Furthermore they are also a powerful antioxidant. And they bolster skin against skin cancer. Perhaps you have heard about the almond oil, which makes your skin smooth and soft naturally. Almond oil is rich in protein and can help you in acquiring amazing results when applied on skin.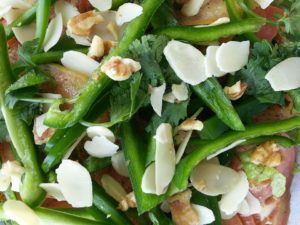 Twelfth Eggs – Eggs are a food rich in protein! And Eggs' are full of a low-fat protein. This is important to your body and the health of your skin because it provides a source of amino acids. The amino acids in your body generate new proteins within your skin cells. Some of these proteins, such as collagen and elastin, strengthen your skin tissue. But others, such as melanin, contribute to your skin's color. In addition eggs also have a lot of Vitamin A in them which also offers benefits for your skin. As the vitamin A aids in the development of new skin cells, and the growth of new tissue.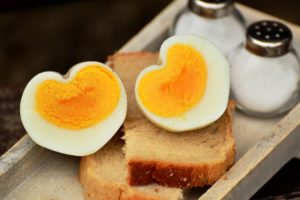 Thirteenth – Milk – First of all milk provides your body with Vitamin A and Vitamin A promotes skin cell development. But your skin also benefits from milk's calcium content. While Consuming calcium along with vitamin D, another nutrient found in milk, this might reduce the incidence of melanoma, a type of skin cancer, among women. Also milk is a rich source of protein, a nutrient essential for the maintenance of many tissues, including your skin. In addition the collagen and elastin proteins found in milk provide strength and elasticity to your skin, while the pigment protein, melanin, provides your skin's color.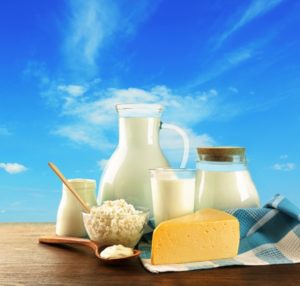 Fourteenth – Sunflower Oil – Sunflower Oil is high in linoleic acid. This helps support skin cell membranes. Also sunflower oil, which is rich in vitamin E, is known to improve your skin health and aid in regeneration of cells. Thus skin is better protected against damage from the sun, as well as the natural aging process. Antioxidants such as vitamin E protect healthy cells so that they cannot be destroyed or damaged. In addition you will notice a reduction in scars, your wounds will heal quicker, and you will notice a healthier natural glow to your skin.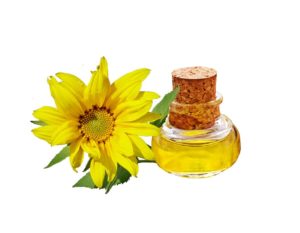 Finally We Have (Nos. 15 through 21) – Best Foods For Your Skin:
Fifteenth – (Best Foods For Your Skin) – Peppers – First of all peppers are packed with carotenoids or antioxidants. These help with fine lines around the eyes and crows feet. And Antioxidants also help to keep the skin healthy and youthful looking. Furthermore red, green and yellow bell peppers are rich in vitamin C. Accordingly this helps with the production of collagen. And Collagen is what keeps the skin firm and protects the cells from further damage.

Sixteenth

–

Berries – These are rich in antioxidants. Especially blueberries, raspberries, strawberries and cherries. But blueberries are packed with manganese, which is an energy-boosting mineral and vitamin K, which helps build bones. And research suggests that a blueberry-rich diet improves motor skills and helps fight diseases such as cancer, heart disease, and diabetes. Also berries as a whole are an excellent source of vitamins C and E, riboflavin and fiber and are also low in calories, fat, cholesterol and sodium. Furthermore cherries contain potassium, flavonoids, fiber, and a considerable amount of vitamins A, B, C, and D. All great nutrients for keeping skin flawless.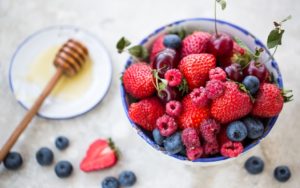 Seventeenth – Broccoli

–

This contains Vitamins A and C and E and K. It improves bruising and dark circles under the eyes. Also broccoli is high in antioxidants, including vitamins C and E. The vitamin C in broccoli aids in collagen production and keeps your skin healthy and supple, while vitamin E protects your skin cell membranes and guards against UV radiation damage.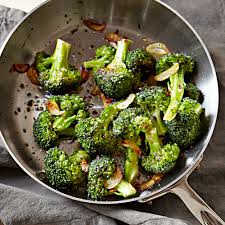 Eighteenth – Dark Chocolate – It firms the skin. It has flavonols and it is an antioxidant. Yes dark chocolate helps to keep your skin healthy, glowing and flawless. Also dark chocolate contains antioxidants as we stated above. In addition these antioxidants protect your skin from free radical damage; and help to keep it soft and supple. If you eat some dark chocolate regularly, you will have a smooth complexion. And your skin will also be moist and well nourished. Also dark chocolate along with caffeine kills dead skin cells and helps the new fresh skin to breathe freely. Furthermore stress can ruin your beauty. And dark chocolate boasts wonderful stress-relieving qualities and works wonders helping your skin to glow by reducing the elevated stress hormones.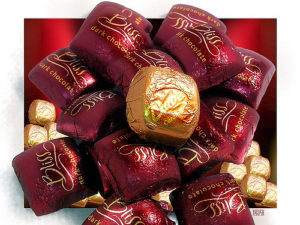 Nineteenth – Greek Yogurt – This fights wrinkles. And It is rich in B vitamins. In addition it detoxes the skin. Plus it contains Vitamins A, B1, B2, B3, B5, B6, B12, Folate, C D, E, and K. Also Greek Yogurt has a much higher amount of protein than milk. And your body uses protein to build: Skin. But also Greek Yogurt smooths the skin.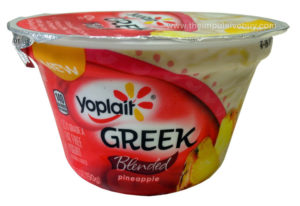 Twentieth – Pomegranates – These help regulate skin's blood flow which gives it a healthy glow. Also there are powerful antioxidants in Pomegranates. So they help prevent damage to your skin. In addition Pomegranates possess anti-aging nutrients, which stimulate skin cells and aids in cellular regeneration. Further Vitamin C present in pomegranates helps in the formation of collagen (skin is made up of collagen and elastic fibres), and aids various proteins responsible for making healthy and stronger skin. Organic pomegranate juice is extremely beneficial for the skin. As it not only penetrates deeply into the skin, but also moisturizes the skin with micronutrients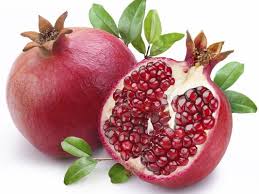 Twenty-First –

Kidney Beans – These are a protein rich food. They do wonders for skin. They are rich in zinc and they fight acne. Blemishes in the skin are caused by low zinc levels.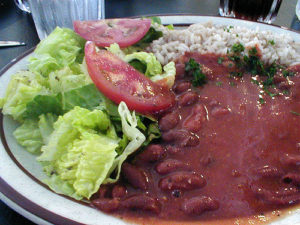 ONE MORE SUPERFOOD (

DRINK – WATER

)
Water makes a big difference in skin health. "Without adequate water intake, skin appears duller, and wrinkles and pores more prominent." That is because water plumps up the skin, causing wrinkles and pores to, more or less, get filled in. Also, many structures in the skin that support collagen require water to work correctly. When skin is hydrated, plump, and elastic, it's less likely to crack and let in external particles that can cause irritations and blemishes.
We Hope You Enjoyed Viewing And Reading The Superfoods for Beautiful Skin — Best Foods For Your Skin!
---